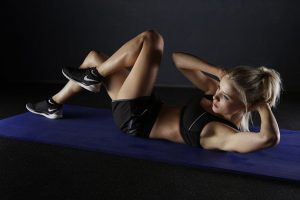 Staying fit and healthy is the perfect thing to do in life. It doesn't matter whether its during a pandemic. In early 2020 the world experienced government mandated lockdowns. Large parts of the world population are still under some kind of lockdown. There are plenty of health tips that you can find on staying fit and living a healthy lifestyle by exercising at home. Remember to eat healthy as healthy eating is the bedrock of a healthy life.
The benefits of staying fit during lockdown
The main reason lockdown restrictions where put into place was to avoid people catching the coronavirus. The main purpose was to stop the spread of the novel coronavirus from infecting large segments of the population. The elderly and those with underlying health problems proved to be susceptible to the virus.
It has been proven that physical activity helps keep your immune system strong. Therefore exercising at home will prevent you from catching the coronavirus. Staying healthy will also insure that even if you catch the coronavirus your odds of surviving it are high.
Ways to exercise at home during lockdown
Lockdown restrictions mean that gyms and usual places of exercise are not an option. If you live in a big city then you most likely are enduring lockdown in your apartment. This means you need to use your space very wisely. The first logical thing to do is get a gym met. Having a gym met will allow you to do stretches at home.
Get a DVD or use online videos from expects
Getting advice and exercise routines from expects can help you get on the right track. It will ensure that you are targeting the right muscles for maximum output. Some YouTube videos will be fine. The advantage of this is that they are all for free. Therefore you won't be expected to use any of your funds.